Global Forum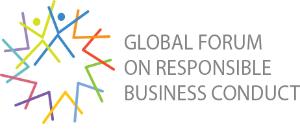 The 2020 Global Forum on Responsible Business Conduct (GFRBC) was be held virtually and in two parts.
19 May 2020: COVID-19 and RBC (Part I)

The COVID-19 crisis has dramatically disrupted business and exposed major vulnerabilities in the economy and global supply chains. The first part of the Forum gathered thought leaders from government and business, trade unions, civil society, academia and international organisations to discuss how RBC can build value and more resilient supply chains in a post-COVID-19 world.
Sessions discussed a variety of themes including the promotion of business responsibility in a post-COVID-19 world; the role of RBC in government support and recovery packages and how innovative engagement across stakeholders can promote responsible and resilient supply chains.
17 June 2020: Access to remedy

On the occasion of the 20th anniversary of the National Contact Points (NCPs) for RBC, the second part of the event focused on the broader remedy and accountability landscape, bringing together various other grievance mechanisms.
Read flyer on cases handled by NCPs
Access the database for specific instances
25 June 2020: Partner side session
In partnership with the German Environment Agency and the United Nations Environment Programme, this side session focused on building environmental resilience and responding to global crises through supply chain due diligence.