Global Forum on Responsible Business Conduct
---

The launch of this Global Forum on Responsible Business Conduct took place at a time of unprecedented international convergence and coherence on what constitutes responsible business conduct. The Global Forum will strengthen the international dialogue on responsible business conduct and contribute to the effective implementation of the OECD Guidelines for Multinational Enterprises.
The inaugural meeting addressed the Rana Plaza tragedy as a matter of priority with the participation of a high-level delegation from Bangladesh led by the Minister of Foreign Affairs, Her Excellency Dr. Dipu Moni. This session focused on the challenges facing the textile industry, how to co-ordinate the actions of countries adhering to the Guidelines and the development of collective responses under the Guidelines' proactive agenda.
The Global Forum brought together government, business, trade union, civil society and international organisation representatives to address the core challenge of how to do well while doing no harm in an effort to contribute to sustainable development and enduring social progress.


‌
‌
‌
‌‌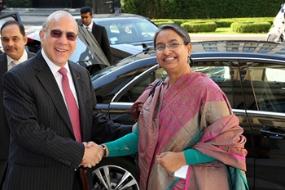 ‌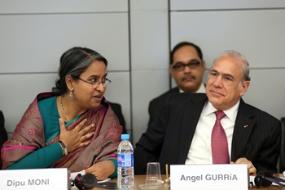 ‌
---
JOIN THE DISCUSSION
Blogs by Bhaskar Chakravorti

Getting Rid of "Responsible" from "Responsible Business Conduct", OECD Insights, 26 June 2013
Rana Plaza, Foxconn, Deepwater Horizon: Let No Serious Global Supply Chain Disaster Go to Waste‌, Huffington Post, 21 June 2013