The OECD Due Diligence Guidance for Responsible Business Conduct provides practical support to enterprises on the implementation of the OECD Guidelines for Multinational Enterprises on Responsible Business Conduct by providing plain language explanations of its due diligence recommendations and associated provisions. Implementing these recommendations can help enterprises avoid and address adverse impacts related to workers, human rights, the environment, bribery, consumers and corporate governance that may be associated with their operations, supply chains and other business relationships. The Guidance includes additional explanations, tips and illustrative examples of due diligence.

This Guidance also seeks to promote a common understanding among governments and stakeholders on due diligence for responsible business conduct. The UN Guiding Principles on Business and Human Rights as well as the ILO Tripartite Declaration of Principles Concerning Multinational Enterprises and Social Policy also contain due diligence recommendations, and this Guidance can help enterprises implement them.

Find out more about the OECD Due Diligence Guidance for Responsible Business Conduct

RESPONSIBLE BUSINESS CONDUCT DUE DILIGENCE POLICY HUB

The RBC due diligence policy hub brings together the OECD's inputs and analysis on key policy developments relating to RBC due diligence. It sets out technical advice provided by the OECD to policy makers on how to align legal and other policy expectations with OECD due diligence standards.
In order to promote the effective observance of the Guidelines, the OECD has developed sectoral guidance which helps enterprises identify and address risks to people, the environment and society associated with business operations, products or services in particular sectors. The sectoral guidance establishes a common understanding among governments, business, civil society and workers on due diligence for responsible business conduct, and can enable business to build supply chain resilience, manage uncertainty and drive long-term value.
Institutional Investors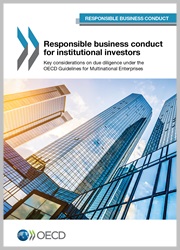 This paper highlights key considerations for institutional investors in carrying out due diligence to identify and respond to environmental and social risks.
Extractive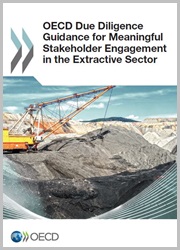 This guidance provides a practical framework for identifying and managing risks with regard to stakeholder engagement activities.
Garment and Footwear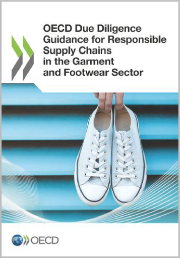 This guidance supports a common understanding of due diligence and responsible supply chain management in the garment and footwear sector.
Agriculture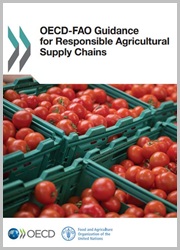 The OECD and the UN FAO have developed guidance to help enterprises observe standards of responsible business conduct in the agricultural supply chain.
Minerals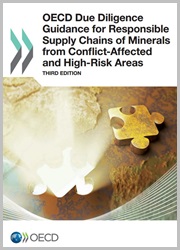 The OECD Due Di‌ligence Guidance provides detailed recommendations to help companies respect and avoid contributing to conflict through their mineral purchasing decisions and practices.
Child Labour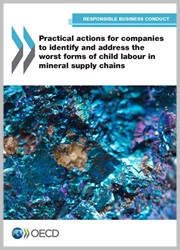 These Practical Actions aim to help companies identify and address the worst forms of child labour in their mineral supply chain.