What's the issue?
Enterprises operating in global supply chains have the potential to generate growth, employment and skills through their operations and sourcing. On the other hand, when enterprises fail to act responsibly, they risk contributing to adverse human rights, labour and environmental impacts in their operations or through their supply chains. The OECD brings unique expertise in convening governments, business and civil society to develop practial approaches to promoting and implementing responsible business conduct globally.
70th anniversary of the Universal Declaration on Human Rights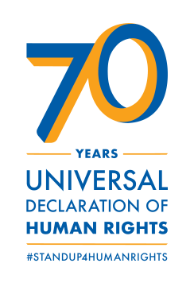 10/12/2018 - As we celebrate 70 years of progress on human rights, we recognise the role of responsible business conduct in helping ensure that businesses respect human rights in their practices and across supply chains.
Find out more about the alignment between responsible business conduct and human rights