Responsible business conduct (RBC) sets out an expectation that all businesses – regardless of their legal status, size, ownership or sector – avoid and address negative impacts of their operations, while contributing to sustainable development in the countries where they operate.
The OECD Centre on Responsible Business Conduct uses RBC standards and recommendations to shape government policies and help businesses minimise the adverse impacts of their operations and supply chains, while providing a venue for the resolution of alleged corporate, social, environmental, labour or human rights abuses. Through RBC, businesses can make a positive contribution to economic growth and development and become a powerful driver for achieving the SDGs. Find out more about RBC
OECD standards and tools on RBC
1. The OECD Guidelines for Multinational Enterprises (OECD Guidelines) are the most comprehensive international standard on RBC. The OECD Guidelines reflect the expectation from governments to businesses on how to act responsibly. They cover all key areas of business responsibility, including human rights, labour rights, environment, bribery, consumer interests, as well as information disclosure, science and technology, competition, and taxation.
2. The National Contact Points for RBC (NCPs)are established by governments to promote the OECD Guidelines and to handle cases against companies when the OECD Guidelines are not observed as a non-judicial grievance mechanism. NCPs are a unique implementation mechanism on RBC and have supported access to remedy on a global scale by providing a platform for mediation and conciliation.
3. Risk-based due diligence, a key element of RBC, is a process through which businesses identify, prevent and mitigate their actual and potential negative impacts and account for how those impacts are addressed.
2021 Global Forum on RBC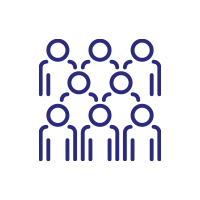 The 9th OECD Global Forum on Responsible Business Conduct will be held virtually on 15-17 June and will bring together governments, businesses, trade unions and civil society to promote international dialogue on RBC and contribute to the effective implementation of the OECD Guidelines for Multinational Enterprises.
Discussions at the Forum will explore what business conduct we need today in order to solve the challenges of tomorrow and whether we have the right standards and tools to make RBC the new normal in an interconnected world.
Stocktaking Study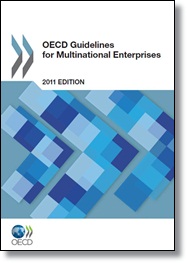 In November 2020, the OECD Working Party on Responsible Business Conduct agreed to undertake a stocktaking study on the OECD Guidelines for Multinational Enterprises.
The stocktaking will aim to assess how the OECD Guidelines have been used to address evolving issues related to responsible business conduct since 2011, and their suitability for the future.
Public procurement and RBC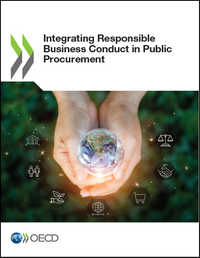 OECD report Integrating Responsible Business Conduct in Public Procurement takes stock of current practices, identifies possible avenues to increase the impact of public procurement strategies to promote RBC objectives and encourages policy makers and practitioners to collaborate with all relevant stakeholders, drawing on good practices from across policy areas.
Contact us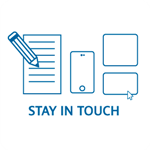 For more information contact: rbc@oecd.org
Follow us on social media and join the conversation:
COVID-19 and RBC

The COVID-19 crisis has dramatically disrupted business and exposed major vulnerabilities in the economy and global supply chains. Responsible business conduct can serve governments and business in shaping responses to the crisis that ultimately create short-term and long-term benefits.