Responsible Business Conduct, the new normal for a sustainable future
Responsible business conduct (RBC) sets out an expectation that all businesses – regardless of their legal status, size, ownership or sector – avoid and address negative impacts of their operations, while contributing to sustainable development in the countries where they operate.
The OECD Centre for Responsible Business Conduct uses RBC standards and recommendations to shape government policies and help businesses minimise the adverse impacts of their operations and supply chains, while providing a venue for the resolution of alleged corporate, social, environmental, labour or human rights abuses. Through RBC, businesses can make a positive contribution to economic growth and development and become a powerful driver for achieving the SDGs.
OECD standards and tools on RBC
The OECD Guidelines for Multinational Enterprises on Responsible Business Conduct (OECD Guidelines) are the most comprehensive international standard on RBC. The OECD Guidelines reflect the expectation from governments to businesses on how to act responsibly. They cover all key areas of business responsibility, including human rights, labour rights, environment, bribery, consumer interests, as well as information disclosure, science and technology, competition, and taxation.
The National Contact Points for RBC (NCPs)are established by governments to promote the OECD Guidelines and to handle cases against companies when the OECD Guidelines are not observed as a non-judicial grievance mechanism.
Risk-based due diligence, a key element of RBC, is a process through which businesses identify, prevent and mitigate their actual and potential negative impacts and account for how those impacts are addressed.
The OECD Alignment Assessments evaluate the alignment of industry or multi-stakeholder programmes with the recommendations of OECD due diligence guidance.
Updated OECD Guidelines for Multinational Enterprises on Responsible Business Conduct
Ministerial Meeting on Responsible Business Conduct
A Ministerial Meeting on Responsible Business Conduct took place at the OECD Headquarters in Paris on 14-15 February 2023 under the broad theme "Promoting and enabling responsible business conduct in the global economy".
The Meeting was Co-Chaired by France and the United States, with Canada, Chile, Japan, Morocco and the United Kingdom as Vice-Chairs.
The closed-door event provided Ministers with an opportunity to have a strategic reflection on the role of responsible business conduct as a cornerstone of the international rules-based trade and investment system; across several thematic and policy areas; and as a baseline expectation for business in the global economy.

RBC e-learning Academy
The OECD e-learning Academy on Responsible Business Conduct provides learners with a unique opportunity to advance their knowledge on responsible business conduct and OECD risk-based due diligence.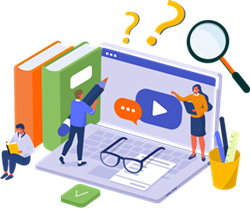 Register now and accelerate learning in the world of supply chain due diligence and contribute to our shared efforts to build responsible global supply chains!
Contact us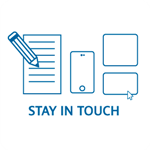 For more information contact: rbc@oecd.org
Follow us on social media and join the conversation:
COVID-19 and RBC

The COVID-19 crisis has dramatically disrupted business and exposed major vulnerabilities in the economy and global supply chains. Responsible business conduct can serve governments and business in shaping responses to the crisis that ultimately create short-term and long-term benefits.